Learning Liftoff's editors picked the top snacks, crafts, and other fun weekend activities for September 12-14.
Start or continue a family tradition by going apple picking! Select your farm by using Pick Your Own. The site lists farms throughout the country, and even worldwide, for a variety of pick your own farms (apples, pumpkins, etc.). If the weather isn't in favor of this weekend activity, get creative and make an indoor apple tree with letters or questions on each apple.
Now what do you do with all of those apples that you just picked? You can eat them alone, sure, but why not make an apple pie? Cooking with kids is a great way to make learning fun, too.
via Annie's Eats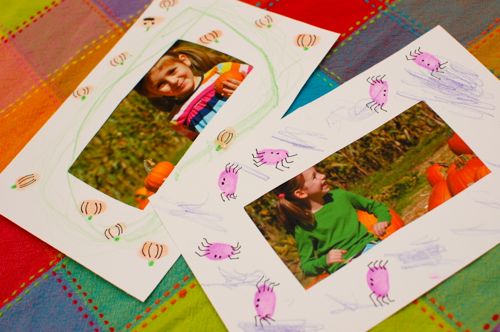 Capture all of the fun your family had while apple picking, and let your kids craft their own frames. They can add their own drawings, stickers, or glitter, and make a masterpiece full of memories. Quick, easy, and frugal!
via Inner Child Fun
Another great indoor activity is to create a a collage of an apple tree. You can cut up pieces of construction paper, tissue paper, or even real, dried leaves, and craft your heart out! Take the opportunity to use this craft as a math lesson by telling them how many leaves should go on each branch.
What kid doesn't love slime? Whip up a batch of ooey gooey slime that's perfect for Fall. Replace the orange food coloring and the pumpkin pie spice with whatever color and smells you want.
Make sure to share your family's 2014-15 school year goals, and how you're going to accomplish them in K12's Mission: Possible contest from August 18-September 19 for a chance to win!
Share the things you're trying this weekend on social media by tagging @K12Learn on Twitter and Instagram.
---
Brittany Marklin is a contributing writer for Learning Liftoff and a community manager for K12. She coordinates all K12 student contests and connects with families who pursue online education. She attended George Mason University, earning a Bachelor of Science degree in marketing, with a minor in tourism and events management. Brittany spent her first five years at K12 on the social media team where she aided with content and strategy for multiple channels, and helped construct K12's user-generated content site, "What's Your Story?" When she's not working, Brittany loves spending time with her husband and daughter in North Carolina.